Heating and Air Conditioning Contractors (HVAC) are the type of business that provide services for and repair heating and air conditioning units.  They provide these services for both commercial and residential clients.  HVAC companies have to have employees who are knowledgeable about both duct and vent work, the different types of fuel sources for heating equipment, which can be natural or LP gas, electric, steam, solid fuel, coal, or fuel oil. Many contractors also install, service, and repair air conditioners. While air conditioning units are normally electric-powered, they are charged with different coolants, some of which may be hazardous.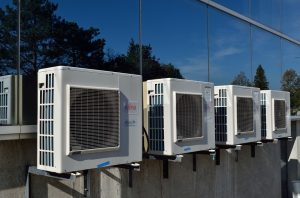 All of these different types of work bring their own unique risks to the HVAC Contractor. For this reason, it is very important for you to have an extended conversation with your insurance agent about all of the types of work you do and do not participate in.  It is especially important to inform your agent if there are certain types of work you do not partake in. There are numerous classification codes for each industry type depending upon the type of work your business does. If your business is classified improperly it can dramatically impact what you pay in premium for a number of commercial insurance policies.  Here are the 4 most commonly used classification codes for HVAC Contractors.
Common HVAC Workers Compensation Class Codes:
5537- Heating, Ventilation, A/C, Refrigeration Systems- Install, Service, Repair
8720-Heating and Air Conditioning- Inspection and Outside Sales
3726- Boiler Installation or Repair
5183- Plumbing- Gas or Water
For HVAC Contractors, workers' compensation exposures vary based on the size and nature of the job. Both residential and commercial work involves lifting, work with hand tools, wiring, and piping. Cuts from the fabrication and installation of sheet metal for ducts and vents are common. Lifting injuries such as hernias, strains and sprains plus back injuries may occur. Electrical burns are common; electrocution can occur from the use of high-voltage lines. Any time work is done above ground, injury or death from falls and being struck by falling objects can occur. Slips and falls, foreign object in eyes, major and minor burns, and inhalation of fumes are all potential hazards.
All of these types of activities need to be acknowledged to your insurance agent.  Each policy you secure (not just workers' compensation) has exclusions.  If you are classified improperly it can cost you more in premium or may result in a claim not being covered. Leaving the cost of the claim to the responsibility of you and your business.  HVAC Contractors can prevent this from occurring by having a detailed conversation about all business operations and what types of coverages you do and do not need to purchase for your business.
Additional HVAC Insurance Classification Codes
SIC Business Insurance Codes:
1711: Plumbing, Heating and Air Conditioning
7699: Equipment Installation and Shops
NAICS Liability Classifications:
238220: Plumbing, Heating and Air Conditioning Contractors
Business ISO General Liability:
95647: Heating and A/C Systems—Dealers, Installers, Service and Repair—NO LPG
95648: Heating and Air Conditioning Systems—Dealers, Installers, Service and Repair
91250: Boiler Inspection, Installation, Cleaning and Repair