Workers Compensation Rates Tennessee 2019
Workers Compensation Rates Tennessee 2019 are heading in the right direction again this year. This time in the amount of a 19 percent decrease on recommended workers compensation rates for businesses throughout the state. This is the third consecutive decline preceded by decreases of 12.6% in March of 2018 and 12.8% in March of 2017.  

Why Workers Compensation Rates Tennessee 2019 are Decreasing?
Workers Compensation Rates Tennessee 2019 are decreasing for a number of reasons. Many within the business community of Tennessee credit reforms made to the workers compensation system by Govenor Bill Haslam in 2013. Since these reforms were enacted, loss cost reductions have decreased 48 percent. Decreased workplace injuries account for a substantial amount of the savings. Loss-time frequency also has contributed to the decrease in rates for workers compensation premium. Loss-time frequency refers to the amount of money insurance carriers have paid for lost wages when injured workers are not able to work because of workplace injuries. Within the workers compensation system, the average cost per case and the average medical cost per case have remained stable in addition to other significant decreases.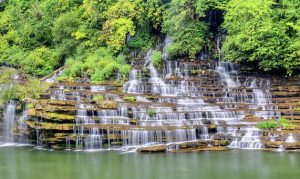 What can Businesses do to Maximize Workers Compensation Rates Tennessee 2019?
Workers Compensation Insurance can rise and fall from year to year depending upon a number of factors within the individual state. Even though rates have declined significantly over the past 5 years in the state of Tennessee, business owners should not get comfortable with the savings they are receiving. There are a few cost effective ways to maximize savings in addition to the savings being based on to business owners by the state workers compensation system.
Shop Around Periodically
It is not advisable to switch agencies or carriers each year for a slight decrease in premium, but it is beneficial to shop around to ensure you are maximizing savings. It is not a good idea to change carriers frequently because when a claim does occur the carrier will take in to account how long you have been a customer when they are determining whether or not to raise your rate or deny your business coverage altogether.
Bundle Policies
When an underwriter knows they are likely to sell a business multiple policies, they are much more aggressive with credits and discounts. In most states, Workers Comp and General Liability are required by law for nearly all businesses. In most cases, these are not the only policies most businesses need. Securing additional coverages is the best way to fully protect your business and to maximize savings.
Partner with an Independent Agent
In order to shop around your policies and maximize savings you need to partner with an experienced insurance professional. An independent agent is usually the best way to do this because they have the ability to shop your policies around for you. This will save you time and maximize savings. They can maximize savings because they know which carriers have an active interest in quoting each industry and policy. A captive agent sells the products of one carrier or a select few. Because they are tied to one carrier, they cannot maximize savings by looking around for you.
Have a Documented Safety Program
A well-documented safety program is the best way to save when purchasing insurance and it is the best way to prevent an increase in premium after a claim. When a business has a year in which there are several claims or one severe claim, it is more than likely that their premium will go up. If there is a well-documented safety program in place, the independent agent the business partners with can use that program to show the carrier that the business is taking the proper steps to limit these claims. It can be used to show the claims are out of the ordinary and not a sign of future losses.
Make Sure you are Classified Properly
Many businesses are not classified properly. This can happen when a business has many employees who are in different job codes. If your business has many office employees and a few employees who work manual labor, it is important to classify all employees properly. This can also be the case when you have employees who work part of the week in one role, but at other times they work in a role where they must be classified differently. Partnering with a payroll company can help your business stay on top of these discrepancies.