California Workers Comp Rates 2019
In 2019, California Workers Comp Rates will be on the way down for the 5th year in a row. Next year the rates will be going down on average by 23.5 percent compared to 2018.  Since 2015 the rate has dropped every six months accounting for a total average savings of 72 percent.  According to Dave Jones, the California Insurance Commissioner, released a statement in November stating, "Cost savings in the workers' compensation system have helped insurers and employers deserve to share in the cost savings through lower premiums,"
California has seen significant decreases in workers comp premium over the past several years, but the business community within the state still suffers from some of the highest rates of any state throughout the country.  According to the Oregon premium rate ranking study. The state of California has maintained the same position as the most expensive state in the country to purchase workers compensation coverage.  Workers' compensation premiums in California cost 176% of the national median.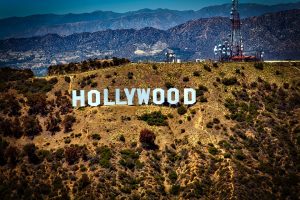 What Contributed to the Decrease in California Workers Comp Rates?
State Bills
California Workers Comp Rates 2019 are decreasing for a number of reasons.  Many experts credit state bills 863 and 1160 as well as assembly bill 1244.  In total, these three bills have contributed to favorable medical loss development because of an acceleration in claim settlement.
CURES Opioid Program
A huge contributor to the decrease in workers compensation premium has been the savings the system has seen in relation to the opioid epidemic.  Last year the state workers compensation system paid out one fifth as much as it did in 2013 ($3,204 to $15,687 per 100 claims), according to WCIRB, the California Workers Compensation Insurance Rating Bureau..
This decrease has been because of the way the state has responded to the opioid epidemic. The state developed a program called CURES (Controlled Substance Utilization Review and Evaluation System). THe CURES Program created a database that lists Schedule II, III, and IV controlled substances that are prescribed by licensed facilities. This program requires pharmacies and other businesses that distribute these substances to provide specific information to the Department of Justice on a weekly basis. This has significantly decreased the amount of opioid abuse throughout the state and in turn benefited the workers compensation system.

How Can Businesses Maximize Savings on California Workers Comp Rates?
Shop Around Your Policy
It is not a wise decision to switch carriers every year for a slight drop in price, but it is important to make sure your carrier is offering you a competitive price. Shopping your policy around periodically can help you maximize coverage and savings.
Partner with an Independent Agent
One of the best ways to shop around your policy is to partner with an independent agent. Especially an independent agent who has a relationship with as many carriers as possible This allows them to shop around your policy for you in an attempt to get more comprehensive coverage at lower rates.
Communicate
When you are talking to your independent agent, it is important to take an adequate amount of time to tell them about the ins and outs of your business. The more your insurance agent knows about your business the more likely they are to get your business the comprehensive coverage it deserves.
Tell Your Agent What You Value Most
When you communicate with your independent insurance agent, it is important to tell them what you value most. Each day, insurance agents speak with many people from many different walks of life. They can only act on the information you give them. If you value the lowest price possible than tell them. If you want the most comprehensive package of products no matter the cost than it is equally important to tell them.  No matter what it is that you value as a business owner, it is immensely important to tell your insurance agent what you value.
Bundle Policies
Consider bundling all insurance policies together in order to maximize savings and to ensure there are no gaps in coverage. Insurance carriers are much more likely to dig deep for discounts and credits when they know they are going to sell a business multiple policies.
Lower Limits
Lowering your limits can be dangerous in some instances. This is why it is important to speak long and honestly with your agent about the actions of your business.  Lowering your limits can be a good way to lower premium.
Ensure Your Business is Classified Properly
Far too many businesses have employees who are classified improperly. Some employees work in lower risk positions and for purposes of workers compensation, they cost less for coverage. When employees are classified wrong, it can cause your business to over or under pay for premium. This discrepancy usually gets fixed during a post term audit, but it can cause a surprise when your business owes additional premium at the end of the term.
Pay as You Go
Another way to save on premium is to choose the pay as you go option. With a traditional workers compensation policy, 25-33 % of the total premium is due just to get coverage in place. With a pay as you go plan, a business can get coverage in place for as little as a few hundred dollars. The rest of the payroll will be due each month based upon the actual payroll from the previous month. A traditional plan is based upon an estimated payroll from the previous year or a number of previous years. A pay as you go plan can help free up cash for other business needs and reduce the need for a mid term audit.
Safety Program
Safety programs are a great way for businesses to reduce injuries, lessen missed time by employees, and lower what the business pays for multiple lines of commercial insurance. It is important to document all activities related to your safety program so you can show this documentation to your insurance carrier when quoting policies.
Return to Work Program
In addition to a well-documented safety program, a return-to-work program can help your business decrease the amount of time injured workers spend off the job. If you stay in business long enough you are going to experience an injured worker. When that worker is off the job they have time to develop new habits not associated with their daily work routine. Statistics show that the longer an injured worker spends away from the work, the more likely the worker is to never return to full-time employment. Using a return to work program to get an injured worker back on the job, even in a limited capacity, can significantly help your business get that employee back to full-time employment.  This will have a dramatically positive impact on your businesses experience modification rating.