What is the Assigned Risk Provider?
Workers' Compensation Insurance is required by law in 48 out of 50 states in the country. Oklahoma and Texas are the only two exceptions to this rule. The workers compensation system was was designed to provide medical coverage and some lost wages for workers who are hurt will performing normal business operations. It benefits the employers by preventing lawsuits that result from injuries that occur as a normal part of the business duties. Now if the business is not following normal safety procedures for their industry they can still be held liable for injuries to their employees.
Workers compensation systems are governed by each individual state government. They determine what types of business can exclude themselves from coverage. Some industries, like artisan contractors for example, do not have to carry coverage on themselves or their employees.  The individual states also determine how rates are determined by insurance carriers who offer coverage within their state. Most states partner with the National Council on Compensation Insurance (NCCI) to determine rates for different class codes. Some states; like Utah for example, have their own rating system administered by a government organization. Most use the basic guidelines of the NCCI system.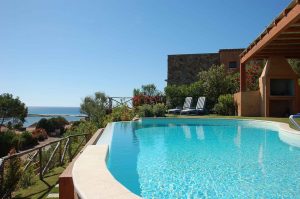 An additional responsibility of the states is setting up a provider of last resort for the employer's of the state. This provider of last resort is also referred to as the assigned risk provider, the state fund or sometimes the pool. This assigned risk provider is designated as the provider of last resort for businesses who can't find coverage on the open market. In most cases this provider is noticeably more expensive.
Businesses end up having to purchase coverage from the assigned risk provider for a number of reasons.  Some businesses are in a high risk industry that no carriers are willing to quote coverage to businesses in this industry. Sometimes the business is forced to purchase coverage from the assigned risk provider because the business has had too many claims within a short period time. A final common reason for winding up in the pool is because the business just does not generate enough revenue to justify the amount of risk their business takes on. Most states have some type of requirement for the business to try to obtain coverage from a certain number of providers on the open market before they can apply to the assigned risk provider.
There are three main ways states go about providing employers with an assigned risk provider. States can provide their own fund, some states like Florida use NCCI and some states have a partner carrier who guarantees coverage for employers who cannot find coverage on the open market. Typically states who have a strong assigned risk provider enjoy the best rates on workers comp insurance. There are different ways to provide this strong provider, but typically the stronger this provider, the lower the rates employers pay.
Utah is a good example of strong state provider. The fund is called the Workers' Compensation Fund. It controls 57% of the market and is the main reason Utah enjoys some of the lowest rates in the country. Colorado is another state who operates their workers compensation system a tad differently than most states. Colorado has a partnership with Pinnacol. Pinnacol was begun around the time workers' compensation became a requirement in the state and it was designed in partnership with the state government to guarantee competing coverage with carriers on the open market.  This partnership does a fairly good job of keeping the rates reasonable for the employer's of Colorado. Both of these states enjoy some of the lowest rates on Workers' Compensation Insurance because of their strong Assigned Risk Providers. New York is an example of a state who operates their own assigned risk provider, but does not compete as well to keep rates reasonable. New Yorks' state fund administered as a non profit agency. The state also has very difficult regulatory compliance regulations for employers in relation to workers compensation coverage. These regulations force many carriers out of the state market. These factors contribute to New York to having some of the highest workers compensation rates in the entire country.
Administering the workers compensation system in a given state is left up to each individual state. There are three main ways states go about doing this service to the business community. Some handle it themselves, others partner with an outside carrier and some contract this service out to a company like NCCI. All three ways can be effective and they each have their own challenges. The strength of these assigned risk providers goes a long way towards determining what employers across the state pay for workers compensation coverage and they will for the foreseeable future.