See how this decline will impact the North Carolina Business Community
In the year 2019, North Carolina Businesses will be paying an average of 17.2% less for workers compensation insurance premium. This is in addition to a 12.5% decrease in 2017 and 8.5% decrease in 2016.  According to Mike Causey, the North Carolina Insurance Commissioner, "This rate decrease should serve as an economic boon to the state's small businesses. I am pleased to approve the North Carolina Rate Bureau's request for lower rates because it will ultimately put more money in the pockets of business owners and our consumers." Prior to this decrease, North Carolina was previously ranked 23 out of 50 states when it comes to workers compensation premium. This decrease should lower the ranking significantly. Some industries did better than others. The manufacturing industry will only see an average decrease of 6.5% while office and clerical businesses will see a decrease of 19.3%.  North Carolina is the 10th most populous state with more than 47% of the workforce working for a small business. These changes should help an enormous amount of the population and have positive impacts on the economy at large.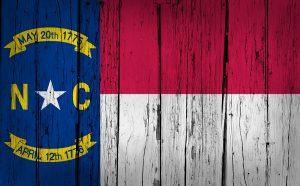 Why are North Carolina Workers Compensation Rates Declining in 2019
There are a number of reasons why North Carolina Workers Compensation Rates are coming down in 2019.  One large reason for the decline is the strength of the state provider in the North Carolina Workers Compensation System. North Carolina has their own governing body meaning they partner with the National Council on Compensation Insurance (NCCI), but they do not let NCCI do all of the recommendations within the system.  The state governing body allows NCCI to gather policy data, detailed claim information, and experience rating. The state than handles other parts of the system. This allows NCCI to do what it does best, but allows the state to take on other aspects it can do without the help of NCCI.  In the end the partnership is a win-win for the business community throughout the state.
An additional reason for the favorable climate for workers comp in North Carolina is insurance carriers having and paying out fewer workers' compensation claims. Because of the large amount of these declines in claims, the insurance carriers are able to pass on the savings to customers. According to Jeff Eddinger, Senior Division Executive at NCCI, "The big theme is workplaces continue to be safer".  Safer workplaces make for less claims and the claims that are reported are less severe in nature.
There were also reforms to the workers comp system made in 2014 and 2015 that contributed to the declines.  Those reforms were adjustments to the fee schedule creating a 5 percent less in payments for nonhospital providers on top of a 24 percent reduction in outpatient treatment costs. The reforms also contributed to an 11 percent reduction in in patient treatment.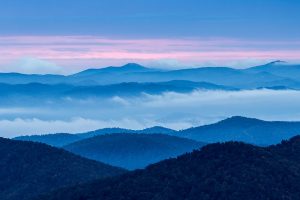 How Can Businesses Maximize Savings on North Carolina Workers Compensation Rates 2019
Use an Independent Agent
Using an Independent Agent is typically one of the best ways to make sure your business is the best value for your worker compensation premium. It is a good way to save because an independent agent does not work for one particular insurance carrier. They are a true middle man who knows which carriers are actively looking to quote policies in your state or your industry. This knowledge allows an independent agent to make the carriers compete against each other for your business. The result of this competition is better coverage at lower rates for your business.
Understand Your Experience Modification Rating
There are many things that go in to a businesses experience modification rating.  The main thing a business can do to control this rating is to run a safe operation and limit the frequency and severity of insurance claims. If you take some time to talk to your insurance agent about the ins and outs of your operations and ask them what you can do to control the rating, it can help limit what your business pays in insurance premium.
Prepare for Natural Disasters
In the state of North Carolina, natural disasters are a part of life. Tornadoes are a risk in the Spring and Summer. Hurricanes come around every Fall and cause floods in their aftermath. In recent years the mountains have dealt with dangerous forest fires and some areas have even experienced a small earthquake. No matter where your business is located or what risks you think you can predict, natural disasters are something all businesses need to prepare for.
Implement a Safety Program
A safety program can deliver the most impact for you business when it comes to what a business pays for workers compensation premium. A safety program is simply the right thing to do. If implemented correctly, it will keep your staff safe, healthy, more productive, and absent less frequently. It will reduced the amount of damage done to the equipment a business owns.  It is equally important to document all safety meetings for when you are purchasing commercial insurance and when you have a claim occur.