Marking more then a decade of declines, Kentucky Workers Compensation Rates are declining again in 2019
In Kentucky, businesses will be paying less for workers compensation insurance in 2019. They will be paying 10.8 percent less on average compared to 2018. Amazingly, this is the 13th consecutive year of continuing declines for workers comp rates throughout the state. There are certain industries that will see a majority of the declines. Those industries that benefit the most  include manufacturing, office and clerical, contracting, as well as goods and services. Depending upon the specifics surrounding the work provided, some industries may see little or no decrease on Kentucky Workers Compensation Rates.  Mining is one such industry that will not be benefiting from declining workers compensation rates. In 2019, Coal Classes increased 28.4 percent for surface mining and 29.5 percent for underground mining.  For the most part, most industries operating in the state of Kentucky, will see improved workers comp rates in 2019.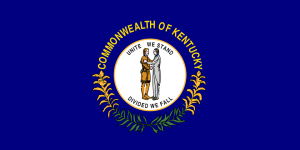 Why are Kentucky Workers Compensation Rates Declining?
Kentucky Workers Compensation Insurance Rates in 2019 are declining marking more than a decade of continued declines. There are a number of reasons for these declines. Stability in written premium is a strong reason why premium rates remain stable. Also, lower combined ratios throughout the state, and lower loss-time claim frequency have contributed to keeping the market stable and premium rates low.  Some legislative reforms have contributed to the continued decrease in Kentucky Workers Compensation Rates in 2019.
House Bill 2 (HB2) was another substantial factor in continued positive rates for workers comp coverage. HB2 cuts off workers' compensation benefits when the employee becomes eligible for Social Security benefits, two years after the injury or last exposure. Also, HB2 attempts to re-examine the cut-off provision attempting to be all-inclusive. Now all income benefits will terminate when the employee reaches seventy (70) years of age, or four (4) years after the injury or last exposure, whichever last occurs. Previously the state terminated benefits based on social security eligibility. Insurance carriers, who are actively quoting policy in the state of Kentucky, anticipate HB2 will result in lowering the amount insurers pay out for part-time and permanent disability benefits.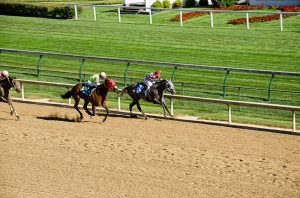 Kentucky Workers Compensation System Over Haul
The Kentucky State Legislature decided over the last half of 2018 to overhaul the workers compensation system. This will be the most drastic changes to the state system in more than two decades. HB2 spearheaded these changes. HB2 aimed to attack the underlying costs within the system and improve how the system works for everyone involved. Medical expenses and benefits will be impacted. There will also be steps to tackle the growing opioid epidemic within the state of Kentucky.  The overhaul will implement pharmaceutical medical treatment guidelines for medical facilities working within the workers compensation system.  The guidelines are trying to deliver appropriate care to injured workers while limiting waste related to opioid abuse.
In addition to addressing the opioid epidemic, HB2 is also attempting to increase maximum compensation rates temporary and permanent partial disability benefits. These improvements create access to vocational rehabilitation services and makes improvements to the dispute resolution system. The final big change brought on by HB2 is the bill places a 15 year benefit cap from the date of injury that will apply to some cases (not all cases). Most workers who fall in the regulations for this cap eventually return to the workforce and the issue never becomes a problem for the injured worker. It will limit the amount insurers within the system have to pay for some permanent disability claims.
How Can Business Owners Maximize Savings?
Embrace an Ergonomically Friendly Workplace 
Ergonomics in the workplace is gaining support for many industries for a variety of reasons. A lot of insurance claims result from repetitive use injuries. Setting up your employees with the most ergonomically friendly work station can go a long way towards preventing injuries and keeping the costs of insurance claims down.
Monitor Employee Morale
Monitoring employee morale can be an effective way to keep employees happy, healthy, and productive. Disgruntled employees have a tendency to fester and create a number of disgruntled employees. When employee morale is low, an unsafe work environment can happen. Talking to employees and taking their recommendations seriously can help your business improve employee morale and help your business in a number of ways.
Pat Attention to all Near Misses
The best way to learn from near misses is to create an atmosphere where employees feel they can talk about safety situations without fear of repercussions. Honesty is always the best policy. Allowing your employees to talk to you about safety situations allows a business leadership team to learn from the near misses and improve the operations moving forward.