NCCI Class Code 9014 | Swimming Pool Maintenance
NCCI stand for the National Council on Compensation Insurance.  NCCI is the main governing body in most states for workers comp codes. Not every state partners with NCCI for their workers compensation system, but those that do tend to enjoy favorable rates on insurance premium. The classification codes set by NCCI generally include a variety of operations related to what the employees do on a daily basis. Swimming Pool Maintenance Companies are given NCCI Class Code 9014. Other businesses included within this class code are Janitorial Services (both residential and commercial), Chimney Cleaning, Environmental Clean Up, Exterminator, and Carpet Cleaning. Swimming Pool Maintenance Companies are unique businesses that exist within a niche.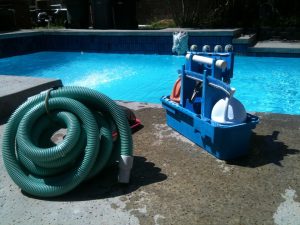 Only a few carriers are willing to quote swimming pool maintenance companies. Because of the specialization of this industry, there are risks that faces these businesses that other industries do not face. When the company adds construction to their list of operations, carriers are much less likely to offer coverage. This is a good reason to partner with an independent insurance agent because an independent agent can give you unbiased advice. They can give unbiased advice because they are not tied to one carrier. This allows them to advise you on the products and services of the entire market instead of just the one carrier a captive agent represents. When you are thinking about expanding your business, it is wise to consult with an insurance professional (like an independent agent) to determine if the expansion creates new risks and if those risks are worth the potential new revenue from the expansion. Regardless of who a business  decides to use as their insurance agent, the knowledge of an experienced insurance professional is extremely valuable. Determining what risks your business faces, how to best protect against those risks, and what level of risk the business owner is comfortable with are all aspects of insurance that should not be taken lightly. When determining how to best insure your swimming pool maintenance business, here are seven types of insurance all Companies should consider.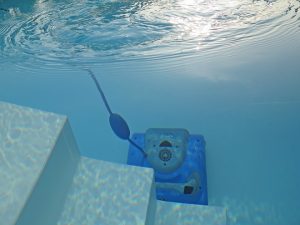 General Liability Insurance (GL)
General Liability Insurance covers a swimming pool maintenance business for common property damage and bodily injury to outside third parties. Common slips, trips, and falls are common claims covered by a general liability policy. In some instances, a GL Policy will provide reimbursement for medical costs, funeral expenses, and eve court awarded compensation up to the limits of the policy.
Workers Compensation
Workers Compensation Insurance is a policy that is required by law in nearly every state across the country for nearly every business that employs people. If a swimming pool maintenance company is owned and operated by one person, a ghost insurance policy might be ideal. If the business does have employees, a workers compensation policy needs to be secured. A workers Comp Policy provide injured workers with medical costs and some wage replacements for the time they are hurt and not able to work. The amount of wage replacement is typically 60%. The business benefits from having the peace of mind to know they cannot be sued for injuries that occur as a part of normal business operations.
Commercial Property
Commercial Property Insurance is needed regardless of whether the business owns or rents the facility. A Commercial Property Insurance Policy is sold on a replacement basis or on an agreed upon amount. It is almost always best to secure a replacement basis policy. This is because over time the price to build a structure rises. Also, there may be new ordinances and laws that the new facility has to abide by. In addition, if the property needs to be completely rebuilt instead of repaired, it is expensive to remove all debris before new construction can begin. A replacement level policy will cover these cost up to the limits of the policy.
Business Auto Insurance
A Business Auto Insurance Policy is needed for a swimming pool maintenance business if they own vehicles, but also if the business has employees who use their own personal vehicles for work. Also, some form of insurance is needed if the employees drive leased vehicles. If the business owns the vehicles, a traditional business auto policy will suffice. If the business has employees who use their own vehicles or who use rented vehicles, a hired an non-owned auto policy needs to be added to the suite of coverages a business purchases.
Inland Marine Coverage (Floaters)
Inland Marine Coverage is needed by a swimming pool maintenance business if they have expensive equipment that is frequently transported to third party locations. If the equipment is stored at a third party facility, if the equipment is transported on a trailer, and if the equipment is transported attached to the outside of a vehicle; it is only covered by an inland marine insurance policy. The equipment is not covered by a business auto or a hired and non-owned auto policy.
Umbrella Insurance
An Umbrella Insurance Policy is a cost effective way for businesses to ad to the limits of all existing policies. An Umbrella Policy sits on top of the existing policies and it kicks in when the limits of those policies have been met. If the limits of an existing policy are met, the umbrella policy will kick in to cover any additional costs up to the limits of the umbrella policy. The key to an umbrella policy is that the underlying loss most be a covered loss by an existing policy.
Business Owner's Package (BOP)
A Business Owners Package is frequently referred to as a BOP. This is a good way to purchase insurance for two reasons. One it saves the business money. Insurance carriers are more aggressive with discounts when they know they will be getting more business from a small business. Also, a BOP is a good way for a business to purchase insurance because it prevents there being a gap in coverage. A gap in coverage occurs when a claim occurs and there is an exclusion with both policies related to the claim. For example, if the business purchases a business auto policy from one carrier and an inland marine policy from another carrier, there may be an exclusion on both policies when an accident occurs. If both policies are purchased through the same carrier, the likelihood of a gap in coverage is much smaller.