Workers Compensation for Office and Technology Companies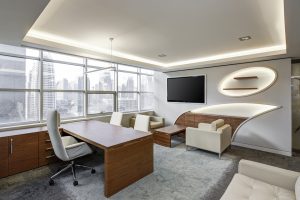 An office setting may seem like a fairly safe place to work.  The likelihood that you will get hurt or injured at work while sitting at a desk seems fairly low. But there are repetitive use injuries like carpal tunnel syndrome and back problems that can develop pretty easily from continually sitting with bad posture and doing the same few types of repetitive motions.  Slips and falls still happen even in low risk settings.
The types of businesses that might be included in this type of setting include clerical offices, sales and collector offices, accounting offices, attorneys and physicians offices. This industry can also include the companies who sell and service equipment for this companies. Companies that sell and service office printers is a prime example.  Making sure your employees are listed in the proper workers comp class codes is extremely important to the bottom line of the business. Here are some examples of common NCCI class codes for this industry.
Industry Classes Included in Office/IT Programs
| | |
| --- | --- |
| Class Codes | Brief Business Description of Operations |
| 8810 | Clerical Office Employees. This is the most common class code utilized and is common to most policies regardless of the nature of business because most businesses have one or more clerical office employees. Common duties include financial, drafting, telephone answering, inside sales, designers, editors, programmers, and general office staff. |
| 8742 | Outside Sales and Collectors. This is also a very common class code and applies to many different types of businesses. Unless otherwise classified, all people in sales or who drive and travel frequently as part of their job should be classified as sales. |
| 8803 | Auditor, Accountant, and Programmers. This class code applies to clerical type employees who might travel as part of their job. Typical jobs include accounting, computer programming, IT services, or related clerical services. The exposure of traveling differentiates this class from clerical- 8810. |
| 8820 | Attorneys and Law Firms- all employees. This is a specific code for law firms and covers all employees including clerical, messengers, and drivers. |
| 5191 | Office Machine Installation and Repair. The common class code used for IT services involving hardware installation. Responsibilities include installation, adjustments, and repair to all types office machines such as computers, printers, copiers, fax machines, etc. |
| 8859 | California Only- Computer Programming and Software Development in CA. |
| 8832 | Physicians and Doctors Office- all employees. Includes all staff operating in a typical doctor's office. |
| 8834 | Physicians Office- CA only. Same as code 8832. |